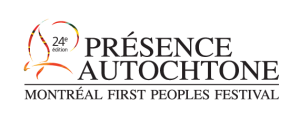 Terres en vues / Land Insights salutes the top rank awarded to Atanarjuat, the Fast Runner on the list of the best Canadian films of all time. Bravo to Zacharias Kunuk, to Norman Cohn, to the Inuit cast of the film, and in particular to Natar Ungalaaq, unforgettable in the title role. Bravo as well to the entire Isuma productions team for this highly deserved tribute to this masterpiece of the Seventh Art, produced, as we must recall, against all odds.
As Inuit art has proven spectacularly, First Peoples' artistic expression is the most important natural resource of this land. It is a precious human capital, with rich traditions and an innovative spirit, two qualities that have laid a foundation for the resilience of peoples who too long has been marginalized and whose irreplaceable contribution to the cultural vitality of this country is still too often belittled by the very figures who are entrusted with supporting it.
We hope the exceptional recognition granted today to Atanarjuat, the Fast Runner is an event that will make it possible to broaden horizons for Indigenous artists. And, for young Inuit and Amerindians, who still have to know "the world belongs to them" (to paraphrase Samian).
This excellent news arrives when just a few weeks ago, Nadia Myre, an Anishnabe artist, was presented the prestigious Sobey Art Award, for the excellence of her visual arts work. One must be wilfully deaf and blind not to see a sign of the times in this syncronicity.
Land Insights has found encouraging these inspiring examples and their exemplary success, to continue in our mission and to continue, with our annual hosting of First Peoples Festival in Montreal, to bear forceful witness in the heart of the city to the ongoing cultural and artistic resurgence among First Peoples of the Americas.
Information : IXION Communications 514 495 8176, info@ixioncommunications.com