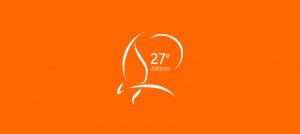 On December 7 2017, the ''Commission des droits de la personne et des droits de la jeunesse » (Quebec Human Ridhts Commission) has given a ''Droits et Libertés'' prize to the Montreal First Peoples Festival.  The commission has applauded the fact that the festival has been a cultural beacon for culture and reconciliation.
«One of the founding members, André Dudemaine, an Indigenous man of Innu origins, has tirelessly run this event for the past 27 years as well as his other implications in supporting and promoting Aboriginal rights. This prize is also awarded to him to highlight his unrelenting work to promote Aboriginal rights.
Furthermore, on November 3rd 2017, André Dudemaine, cofounder of Terres en Vues/LandInSights, received an honorary degree from the Faculty of arts and sciences of the University of Montreal.
The rector Guy Breton during the award ceremony said about M. Dudemaine:
«Your eloquence, your determination and your numerous achievements make of you a model, not only for Indigenous youths, but also for all graduates, current and future, of our university. »
Terres en Vues/LandInSights is very grateful for both of these prestigious distinctions which acknowledge its accomplishments.